As the world goes digital throughout, so has the universe of comic books. Webcomics have been gaining popularity over these past few years.
Even so, over the last few years, a visible surge has been seen in the viewership of webcomics. This may be the result of the reason that comics are perhaps the simplest form of entertainment in that, at its core, it is ink on paper. However, in the age of technology, more and more artists are choosing to produce art digitally.
Hence more webcomics are becoming popular, especially with the younger generation obsessed with anime and comic books. Digital media has allowed artists to reach a much broader and more diverse range of audiences as opposed to the traditional way where one had spent thousands to get comic books printed and distributed.
Webcomics, therefore, have provided artists a way to advance the art form and make a decent living out of it. There are several fantastic webcomics available. These webcomics have exerted the most influence over this medium of comics because they have been immensely creative and artistic.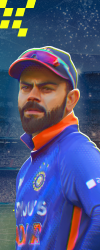 Even commercially, some of these webcomics have done extraordinarily that they deserve mention and a shout-out.
Some of the best ones are as follows;
1. Cyanide and Happiness
Creators Rob DenBleyker, Kris Wilson, Dave McElfatrick, and Matt Melvin have been making these webcomics since 2005. It is published on the website explosm.net, featuring stick figures and following their journey as they humorously discuss dark and uncomfortable topics.
Some of the issues covered by Cyanide and Happiness are suicide, abortion, violence, and necrophilia. This webcomic was hailed as one of the best by The Telegraph in 2009. The conception for Cyanide and Happiness came about as early as 1999 as creators Matt Melvin and Rob DenBleyker were already creating stick figure death movies.
They eventually moved towards making it a webcomic as they invited the other two creators to join them.
The webcomic is published daily. The characters in the comic are usually nameless and can only be distinguished by the color of their shirts. The male characters are almost always bald, while the female characters are characterized by their long hair and massive chest.
These characters give their take on controversial and taboo topics in a light-hearted way that cuts down the seriousness associated with them. This is one of the reasons why Cyanide and Happiness are so popular and loved by so many people.
2. Witches in Stitches
This is perhaps the earliest known webcomic that came about in 1985. It was first published on CompuServe, an American online service provider which predates the World Wide Web.
It was created by Eric Wilkins, who was able to avoid censorship as a result of self-publishing the comics. As Witches in Stitches grew in popularity, it inspired a lot of other aspiring comics to upload their work online.
Witches in Stitches was a parody of the Wizard of Oz, a popular and classic novel. The webcomic is known to be the first ever example of the "viral phenomenon" as it gained mass popularity all across the world.
Unfortunately, due to copyright issues, CompuServe had to take down the webcomic. As a result, no visual record of Witches in Stitches exists today. However, creator Eric Wilkins continued to make digital artwork and eventually won the Pulitzer Prize in 2009 for his works.
3. Penny Arcade
Another early webcomic that came about in the 90s was Penny Arcade. It aimed to break away from the typical funny animals and superhero stereotypes that have previously dominated the world of comics and webcomics.
This was because the creators had to be in line with the audience of the late 90s, primarily young and male. They had to resonate with this user base and so. As a result, Penny Arcade came about.
The webcomic is written by Jerry Holkins and illustrated by Mike Krahulik. Penny Arcade is a comedic take on video games and video gaming culture. It was first published in 1998 on loonygames.com.
Since its first publication, Jerry Holkins and Mike Krahulik have established their own website where a Penny Arcade Comic strip is published each Monday, Wednesday, and Friday. It is one of the famous and longest-running webcomics on the internet today.
The format of the comic strips is simple. It usually features three panels, each with a commentary on the gaming culture and news of the day segment ending with a punchline.
The main characters, Gabe and Tycho, are the alter egos of the creators but are not caricatures of them. Instead, the two characters spend their time playing video games which make for humor in the comics.
Their popularity can also be judged by the fact that an annual convention is held, and the creators have included video games in their empire.
4. Flying-suit Reiko Universe
Flying-suit Reiko is a Japanese manga series that was first published in 2000. The first issue was named "Mylar Attacks!" and was published in January of 2000. It was also the first Reiko comic that was in ink. The creator, S. Sakurai, resorted to the traditional way of inking, dipping a pen in ink and then drawing with it.
The second issue was published next month, titled "Reiko in Lust." It had a new character introduced by the name of Mentos. The arc of Mentos goes something like a parody of Mendou from Urusei Yatsura and a parody of "Lendo" from Ninja High School.
After that, each month, a new issue was released. In the third issue, another character named Potchari was introduced, who was supposed to be a plump woman. However, at the time, the creator was not very good at drawing such characters, so he made her look skinny but with a big stomach. This way, S. Sakurai could call out diet companies after women to lose weight.
This series was eventually concluded in February of 2002. Its last publication was issue 21, titled "Calista Flockhart Should Eat More Fatty Foods." There was hope for a comeback of the Flying-suit Reiko webcomics in 2004. It was aptly titled "FSR Return Special: A New Hope."
Unfortunately, this issue was not published, and it eventually ended the Flying-suit Reiko universe.
5. Hark! A Vagrant
Hark! A vagrant is a webcomic by Canadian artist Kate Beaton. It features a variety of characters that have historical significance. Creator Kate Beaton started publishing these comics for her student newspaper when she studied History and Anthropology at Mount Allison University.
Several historical figureheads have made their appearance in Beaton's Hark! A vagrant includes but is not limited to Ada Lovelace, Napoleon Bonaparte, the USA's founding fathers, and Mary Antoinette.
The Bronte Sisters are other famous literary characters featured in the comics. Beaton has also created parody strips of classic literary works such as Robinson Crusoe and Sherlock Holmes as part of her webcomic. Her comics include autobiographical works, Nancy Drew stories, and superheroes.
These comics are famous for their feminist themes. Beaton herself has said to have drawn towards writing about women-centric stories. The style of her illustration is rough and sketchy.
At first glance, it almost looks like they have been drawn in MS Paint. However, this is what makes these webcomics so unique. This loose and light drawing style is almost reminiscent of Quentin Blake, the illustrator of Roald Dahl's novels.
The strips are primarily short, comprising 3 to 4 panels. She uses anachronism. This means that the historical characters featured in the webcomic use modern-day colloquialisms.
Furthermore, she uses a conversational tone in Hark! A Vagrant.
6. XKCD
XKCD was created by American author Randall Munroe in 2005. It is a webcomic described as "a webcomic of romance, sarcasm, math, and language," according to the tagline featured on the comic.
According to Randall Munroe, the webcomic's name is not simply some initials. Still, instead, it is "a word with no phonetic pronunciation."
These webcomics touch upon a variety of subjects. They talk about everything from love and life to mathematics, programming, and scientific in-jokes. Some strips have a simple, humorous, and comedic statement about pop culture.
The drawing style is minimal in that the webcomic features a bunch of stick figures that are often set against the backdrop of charts, graphs, complicated mathematical patterns, and landscape. New strips are added to the website every Monday, Wednesday, and Friday.
XKCD does not follow a specific storyline. It talks about a large variety of subjects. It does have a few recurring characters and themes. Pop culture is a recurring theme that constantly appears in the comics.
More specifically, Guitar Hero, Facebook, Vanilla Ice, and Wikipedia have been mentioned in the strips. These comics have been popular and have gained a lot of viewership as they are funny and creative.
7. Dresden Codak
This webcomic is written and illustrated by Arryn Diaz. Dresden Codak consists of stories that have elements of philosophy, science, technology, and psychology.
It is praised as one of the most important works of art because it pushed the limits of visual aspects of comics forward. The webcomic, as described by Diaz, is a "celebration of science, death and human folly."
Dresden Codak has been around since 2008. At first, it did not have a long-form storyline, but Diaz created "Hob," the series' first major long-form story arc. As the series progressed, so did the visuals.
The visuals became enhanced and beautifully rendered. The panels started to have complexity and creativity, featuring rendered landscapes that catch the readers' eye. This was a significant breakthrough for webcomics in the late 2000s.
Previously, artists had been limited by compression and bandwidth that would restrict their use of colors, but then Dresden Codak with its beautiful and unique graphics.
The main character in Dresden Codak goes by the name of Kimiko Ross. Her story is that of a dedicated woman of science who constantly grapples with social and militaristic conflicts throughout the series.
Other characters include Melchior, who works as a rogue agent at the Department of Opposition, Lilith, Xiaoling Chavez, and Yvonne "Vonnie" Awning.
8. Octopus Pie
Octopus Pie is a webcomic that was first published in 2007. It was created by Meredith Gran, who wrote and drew the webcomic. Valerie Halla and Sloane Leong colored the illustrations. A total of 1026 comic strips were published in its decade-long run as a webcomic series.
The theme of Octopus Pie follows two young women in their 20s as they navigate their lives in Brooklyn, New York. It had a character-based narrative that combined drama with comedy.
The webcomic would sometimes border on surrealism. It occasionally featured swearing and partial nudity. The contrast between the main characters and their relationships with others was a central theme that dominated the webcomic.
Even though Octopus Pie was not a fantasy comic, it did incorporate magical realism into its arc. This showed the versatility of the comics in that it was willing to use visual allegory to relate the experiences of its characters more eloquently. It eventually ended in 2017, a decade after its launch.
Conclusion
Webcomics have provided artists a platform to showcase their talents much more quickly. They existed as early as the 1980s.
But through technological advancements and the commencement of new as well as different social media platforms, these webcomics are taking a refined shape.
 Moreover, the digital world has also allowed artists to explore genres other than science fiction as they can reach diverse audiences and carve a niche for themselves.